The next step is to have the big picture for your own home. Be amazed by the unrivaled viewing experience, breathtaking picture quality and stylish designs - and find out why so many, who have experienced great things, no longer want to settle for less.
Bigger screen.
Great experiences.
A super big screen not only improves what you see, but how you see it.
What are the advantages of a bigger screen?
Everything looks more real, when it is bigger.
True 4K and 8K resolution
Immerse yourself in movie with a 4K and 3D active screen and experience the next generation in picture quality - for breathtaking viewing experiences, as real as never before.



The improved super big screen from
Elite screens
Unique innovations for an exceptional Big Picture experience.
Game Mode
On a super big screen you can still enjoy a large and real image thanks to optimized screen quality. In addition, features such as Lower Input Lag and Dynamic Black Equalizer ensure that you are always in control.
Ambient Mode
With an Elite projection screen, you can use the large screen even when you do not use the screen to watch anything. In ambient mode, the Screen almost merges with your living room and can display works of art, photos or useful information. The projection screen becomes a part of integrated design in your hous.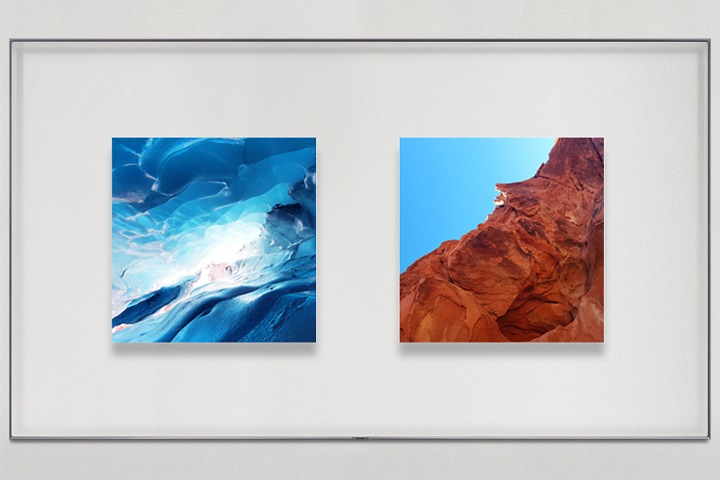 An impressively large TV
The advantages of a Super Big TV haven't fully convinced you yet? Then just stretch out both arms. This is the size of the screen on which you can watch TV in the future. Impressive, right? Expand your entertainment world now and look forward to really great TV experiences.
Bigger looks better everywhere
Discover how Elite Big projection screens blend harmoniously into any room.
Sunday Monday Tuesday Wednesday Thursday Friday Saturday
January,February,March,April,May,June,July,August,September,October,November,December
Not enough items available. Only [max] left.