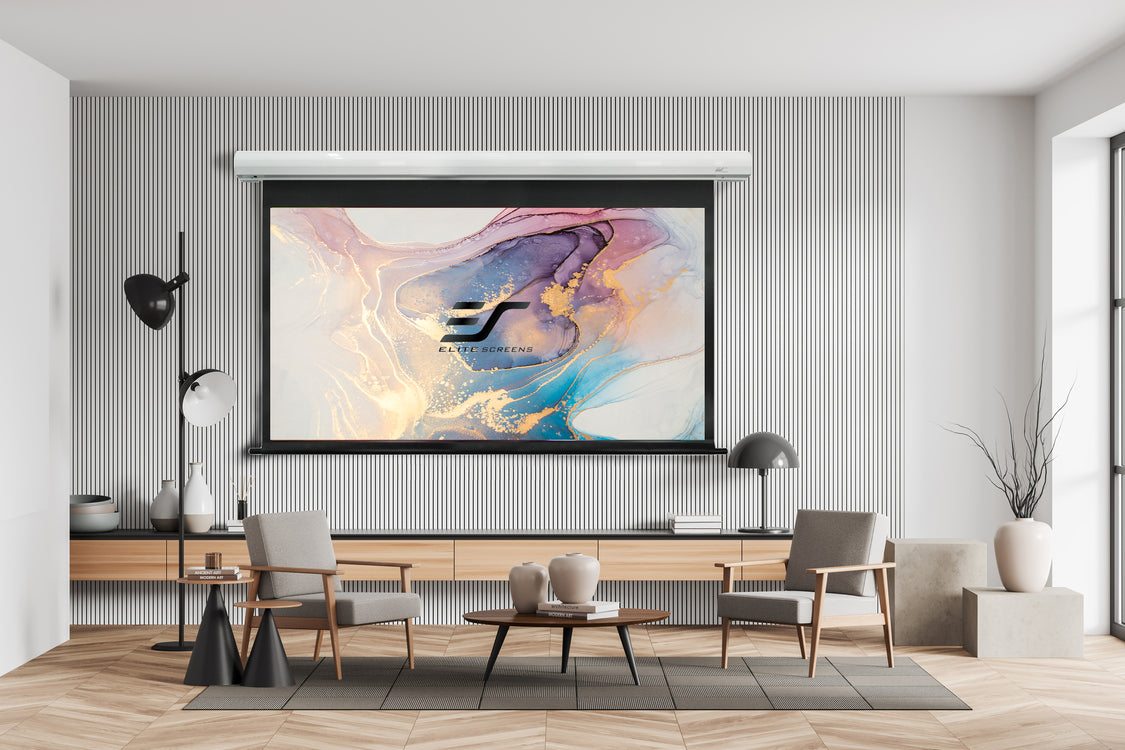 SAKER PREMIUM
The Saker Series is an electric projector screen that embodies all the virtues of quality, durability, and aesthetic value. It utilizes our MaxWhite® Fiberglass (FG) material, which has a wide viewing angle to allow the audience to see the image from anywhere in the room. Standard features include a wireless 5-12 volt trigger, IR/RF remotes control package, and a detachable manual keypad switch. The enameled aluminum casing has a stylish arcuate profile that is best suited to the aesthetics of interior design. To make installation easy, the Saker comes fully assembled with sliding wall mounts to ensure that it will be properly centered in every installation.
Electric projection screens
DETAILS

Design & Installation:

aluminum case

Extra top black masking border for high ceiling installations

Suitable for wall and ceiling mounting

Plug & Play (incl. remote control and wall switch)

Wall bracket with possibility of displacement

Controlling:

Built-in radio and infrared receiver (radio and infrared remote control included)

Removable wall switch

Wireless 5-12V trigger included (screen control via the projector)

IR receiver and RJ45 connector to integrate other control systems

Scope of delivery:

Screen material

Radio and infrared remote control

Wireless 5-12V Trigger

RJ45 connection

wall switch

Mounting set with 2 sliding brackets for wall and ceiling mounting, screws and dowels. Saker Premium with 200 zoll or bigger are only with special ceiling mounting

2 connecting pieces, each with an eyelet screw for attachment with a chain (no chain included)

water leveler

brochure




Quality and reliability:

Quiet engine

2 year manufacturer warranty
SCREEN MATERIAL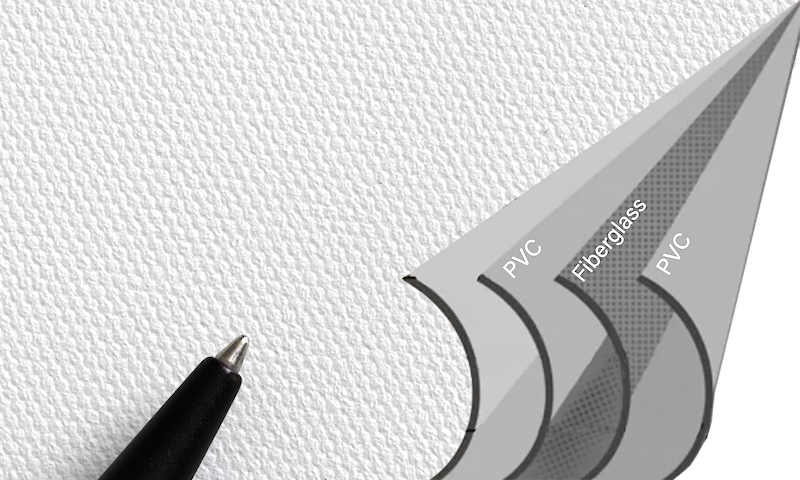 MaxWhite® Fiberglass (FG) is fiberglass backed for added stiffness which provides the flattest possible non-tensioned screen surface with universal applications. This material provides wide viewing uniform diffusion while giving precise definition, color reproduction and black & white contrast. - Matt white, fiberglass reinforced screen - for normal use - Gain 1.1 - 180 ° (90 ° L / R) viewing angle - Black masking and back - 4K UHD and Active 3D capable - Greenguard and NFPA 701 certification - Suitable for use with regular projectors
The Wirelss Trigger
The wireless trigger streamlines the process by coordinating the screen's drop and rise with the projector's power cycle.
Wireless Remote control
It's important to point out that the wireless projector trigger transmits on a Radio Frequency so that it can control the screen at a great distance.
4K / 3D Ready